BASED Community
​
A tiny update with mostly fixes to some critical items. You can read the details below.
We are always looking for more testers. Want to help us test maps and other content?
Sign up
as a tester today.
PR:BF2 v1.4.14.0 Changelog
(2017/July/27)
-----------------------
GENERAL:
Updated PR Mumble client. Reverted back to previous version. Fixing issues with newer version requires more time.
Fixed client crash related to kicking chatting players.
WEAPONS:
Updated stationary (mainbase) AT and AA launchers to use same values as deployable counterparts.
Updated SPG-9 reticle to only work for HEAT rounds.
Fixed heat seeking missiles rarely exploding on flares.
VEHICLES:
Updated CSB deployment. Deploying CSB no longer linked to supply crates.
Fixed AAVP7A1, LAV25, M2A2 crashing on COOP when deploying smoke.
LEVELS:
Asad Khal

Improved walking from house roofs to external stairs. Should no longer require a jump.

Bijar Canyons

Added HESCO barriers around IDF airbase runway to prevent accidents.

Charlie's Point

Removed AAS32
AAS64: Slightly decreased size of US base DoD. Made first flags neutral and bleed for US, added APCs, positioned NVA start RPs more south.

Dragon Fly

INS: Added an additional logistics truck to...



Hi Squaddies,​
The time has come to hit the streets of Narva! Alpha 9.6 is upon us, and a new map isn't the only thing in store for you! Are you
locked
and loaded?
Aww, yeah, that's right: squad locking makes its debut in this patch. Not only can you fortify your squad, Riflemen are now capable of deploying sandbags. Everyone else is capable of destroying them... and maybe a few other deployables too. Dig in!
Version 9.6 is now available via
Steam.
Please
always
reset your appdata in the game settings on every new build!​


Full Changelog
Gameplay​
Vehicle claiming can now be done with only 1 person around the vehicle, as long as there are enough people in the squad. This is especially relevant for remote claiming, as players no longer need to send back two people to grab that empty logistics truck that saves your team.​

Squad now get a vehicle claim unlock at 2/4/6/8 squad members. This combined with the above allows players to make more dedicated vehicle squads. Please make sure you remember to transport the rest of the team with all those APCs!​

Changed round start-up timers to 3 minutes of preparation time (previously 2 minutes) to help squads get formed and Squad Leaders coordinate before round start.​

Resupplying or...​
​
With this update we roll back the experimental weapon damage changes introduced in v1.4.8.0. We decided this after an internal vote supported by the community's feedback. Next to this there are some other changes and fixes. One of them being a overhaul of the vehicle mounted smoke counter measures. You can read the details below.
We are always looking for more testers. Want to help us test maps and other content?
Sign up
as a tester today.
For those who didn't see the message with v1.4.12.0:

Important, due to an update to the mumble client, make sure you have Visual C++ Redistributable for Visual Studio 2015 installed! Download it here. This is also for those who get the 'Mumble_app.dll error -3' error. You need the

vc_redist.x86.exe

even if you have x64 system.
PR:BF2 v1.4.13.0 Changelog
(2017/July/12)
-----------------------
GENERAL:
Added !givelead [player] chat command, to give squad lead to a player. Only works if player is in your squad and you are squad leader.
Added !rp [player] [reason] or !reportplayer [player] [reason]. Will report [player] to the admins for [reason], as the old !r used to.
Updated !report [message] chat commands to now send only [message] to the admins online.
Updated admin commands to be...
​
Ever since we introduced the beta program for new maps with Sahel we were happy to see many of you posted feedback and suggestions. So today we introduce a new map in the beta program: Route E-106. This map, just like Sahel is in need of community feedback and play testing before it can be finalized and implemented. Route E-106 features a forested and rural environment in hopes of creating an appealing aesthetic and features unpredictable flag layouts so that every round is fresh and develops differently each time you play. This map also serves as a proof of concept for influencing squad cohesion with careful placement of overgrowth and deliberate terrain alterations.
We also added an update to the Dutch infantry weapons with the addition of C7NLD and C8NLD and a rework of the MINIMI. Next to all this there are some changes and fixes as usual which you can read all below. Enjoy the release!
We are always looking for more testers. Want to help us test maps and other content?
Sign up
as a tester today.
As you have noticed, we are back with a full server and a new Lead and Senior Admin Team consisting of:
Lead Admin:
@Snusmumriken
Senior Admins:
@Snusmumriken
if you are interested.
We have also opened up a training server available to anyone including all maps and Test Airfield. Every member of the BASED has rights to enable the RCON and change map.
Password is training
We're currently working on a Teamspeak NPL!
Stay
BASED!
and have fun,
The Staff Team

Hi Squaddies,
I know, I know, you might be thinking "Finally, what took so long?" Well, development has been pretty crazy recently. There is a lot of work currently being done on some critical and fundamental systems that have required a significant portion of our team to focus on them. Due to the complex nature of the work currently being done, we have decided to transition to smaller content related releases while we are all waiting on v10, including videos, Dev blogs, and articles.
One of the first steps towards this was to release a small content patch that came with some highly anticipated systems, such as mortars and IEDs in v9.4. Alpha 9.4 proceeded an experimental event along with an article relating to some research trips the team did in preparation for the future development.
Okay, so what have you been up to you might ask? Everyone has been hard at work getting new maps, art assets, animations, and a plethora of other items.So, how about we just show you some of the stuff we have been working on since we last did our recap back in January!

Systems

New Animation System - Progress Update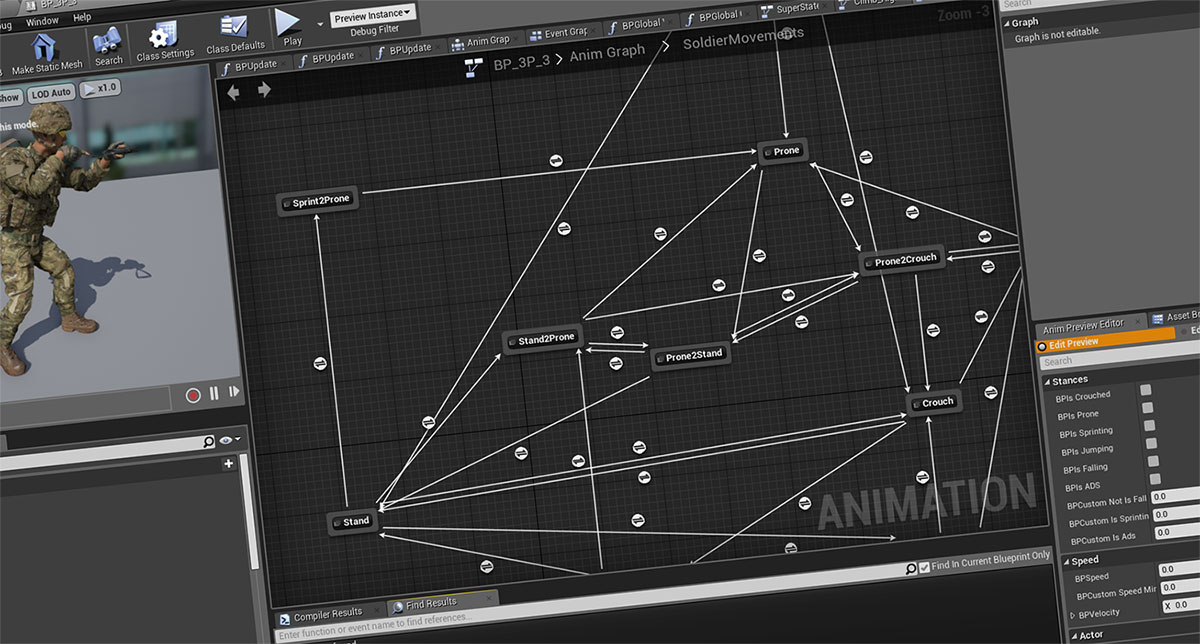 ...​
It has been a while since the last map update highlight and today we'd like to bring you Vadso City.
To begin, the bushes were redone for gameplay reasons. Lower in height than before, tweaked density, no longer casting shadows to blend in more and re-exported 3D model itself to fix some issues, they should hopefully be less detrimental to gameplay.
Lightmaps were also optimized, reducing the large amount of textures loaded while also increasing quality in other areas. For anyone struggling with memory issues this should come as a welcome.
Next up, Advance and Secure (AAS). The infamous southern route has been removed along with the island flag. Three flag routes now focus on the city and points of interest closer to center of map. Domes of Death were expanded.
CAS and tanks were removed opting instead for a mix of BTR-80, BRDM-2 and MTLB on Russian side against Warrior, Scimitar, Land Rover and Panther on British side in terms of assets.
​
AAS Alternative now holds an inverted layout with Russians starting at Camp Nyborgmoen and...
​
Today we release a small patch to fix some issues that appeared from yesterdays update.
Want to help us prevent these bugs from being released?
Sign up
as a tester today.
PR:BF2 v1.4.11.0 Changelog
(2017/May/19)
-----------------------
GENERAL:
Fixed asset deployment breaking in rare occasions.
STATICS:
Fixed players being able to walk through wall of the farm house on Ulyanovsk.
LEVELS:
Kashan Desert

Fixed MEC using wrong tanks.

Khamisiyah
Continue reading...