This site uses cookies. By continuing to use this site, you are agreeing to our use of cookies.

Learn More.
BASED Community
In honour of D-day on the 6th of june. Based is once more storming the beaches on the NA server.
Come join us and get in the landing craft or the bunker. Depending if you are on the sending or recieving end of the bullet.
See you on the beaches!
Server: Based NA.
Installation:
If you have lost your installation of PR:WW2, don't worry you can download it from here:
BASED EU
:
http://eu.alwaysbased.com/pr_ww2_0.2.0.0_full.iso
(Western Europe)
How long will it be hosted?: It will stay up for all of the 6th of june and possibly some of the 7th.
Feedback:
As always we encourage you to supply the PR:WW2 devs with the needed feedback of the mod. You can give feedback to the devs from
here.
​

The Wheels of Squad are turning!

​
Hi Squaddies,
Hot on the heels of V6, it's time for the Monthly Recap! While most of the month was dedicated to working on the Alpha V6 release, there was still work going on that is in preparation for much further down the track. It's in these recaps where we gather and explain all that has happened behind the scenes during the month that has passed.​
Systems
Vehicles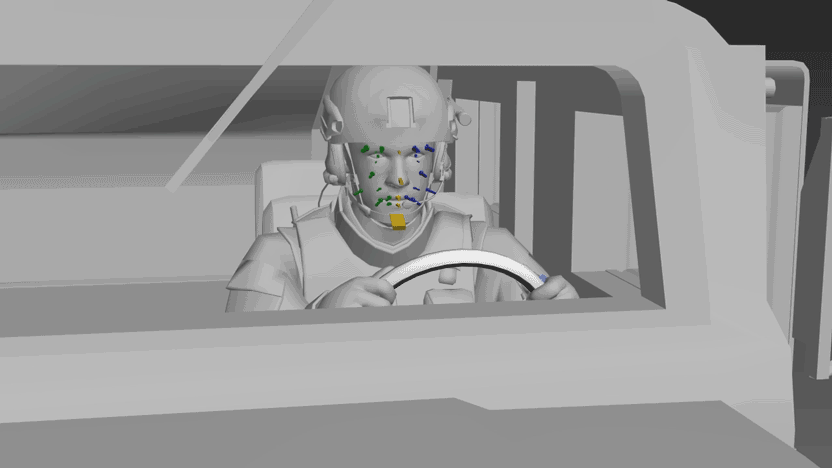 ​
Now that the Emplacements milestone has been hit, we are concentrating all our efforts to bring Vehicles into the following version (V7) of the Alpha. Just to recap the vehicles that are production ready are as pictured below, the US Army Humvee; US Army M939 Truck, Insurgent Technical; Russian BTR-80 configured with a 14.5mm KPVT turret and finally the Ural 375D truck used by Russian and Militia forces. Our current plan involves preparing the above vehicles for upcoming major Alpha updates.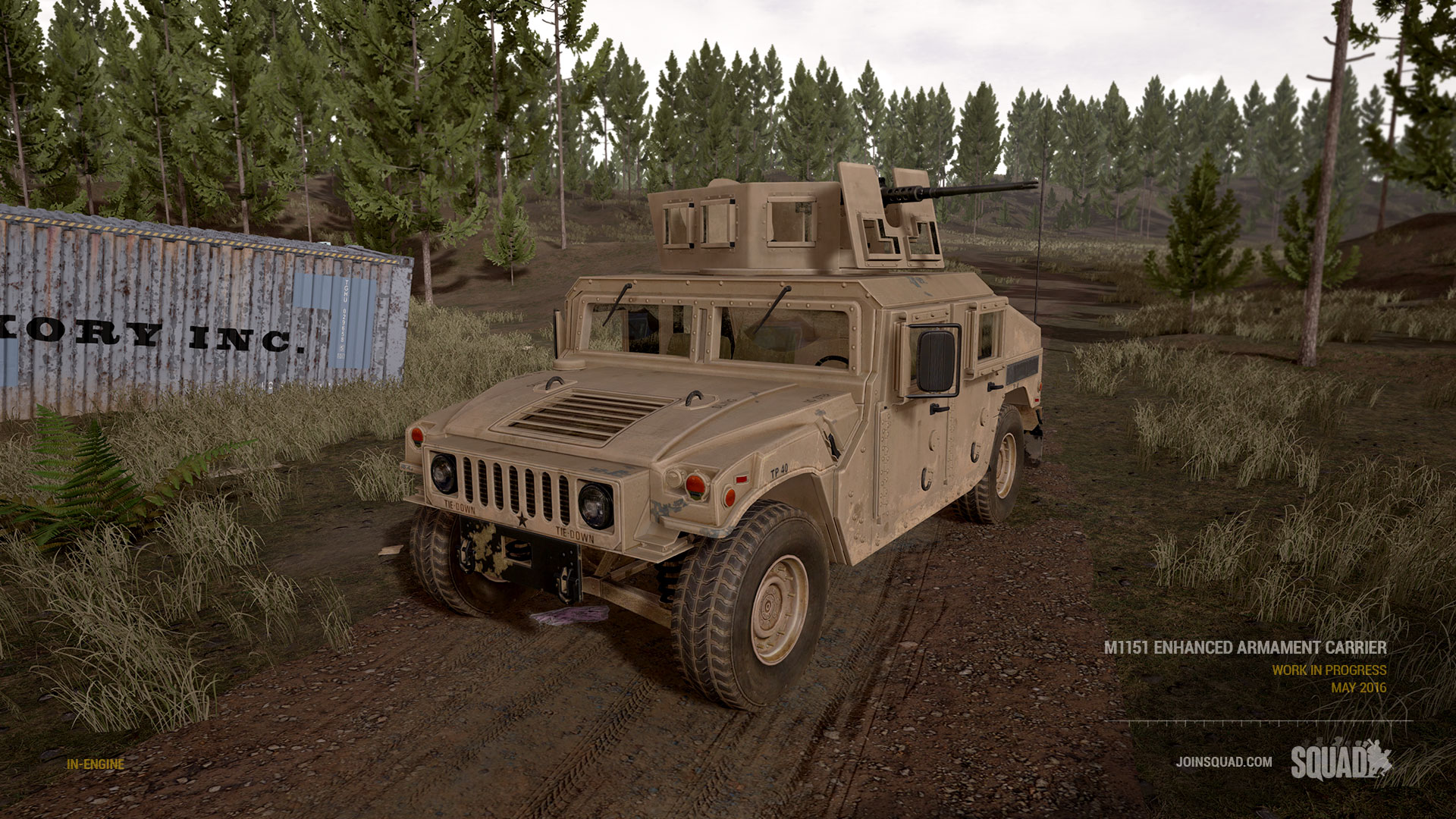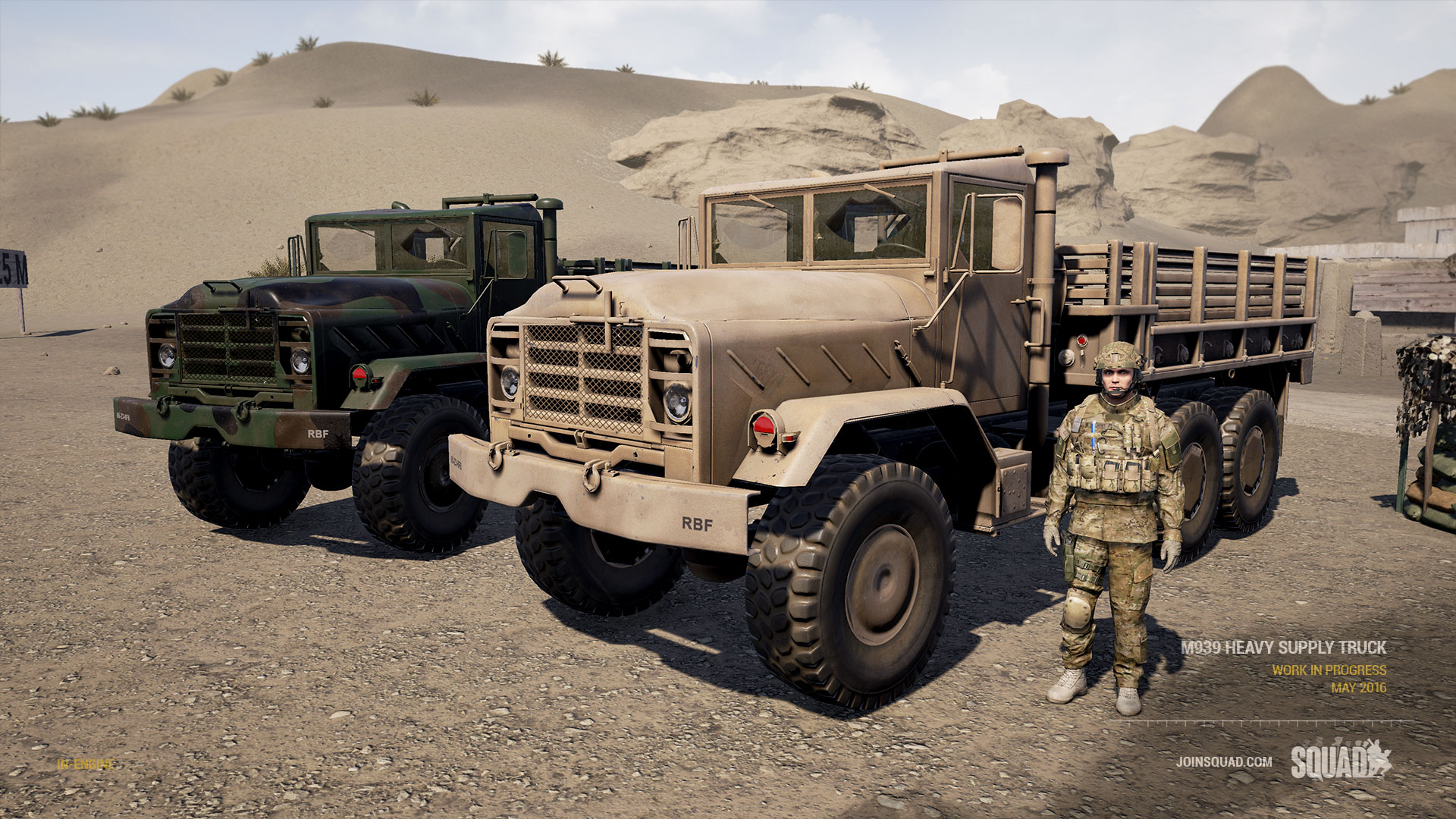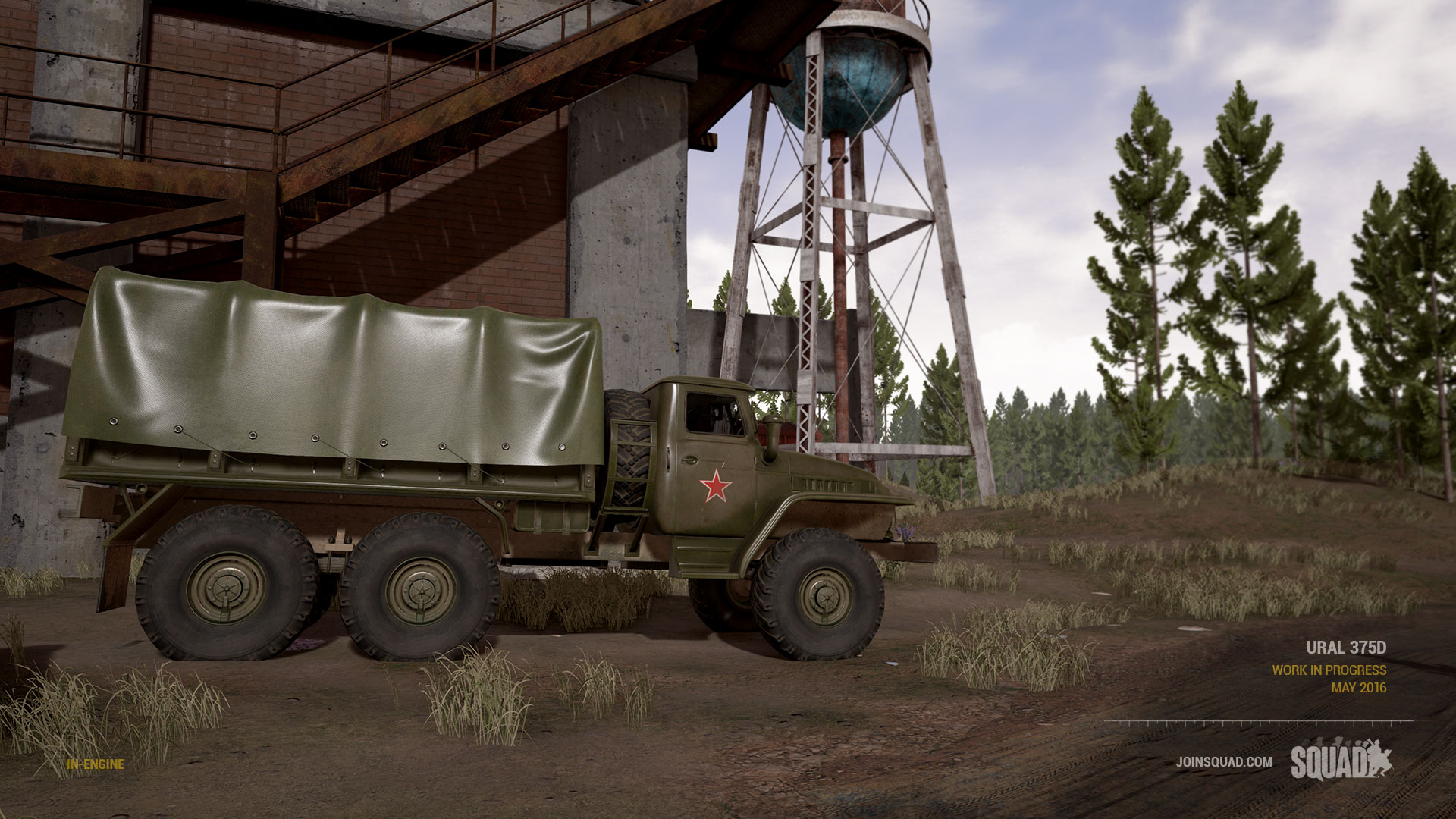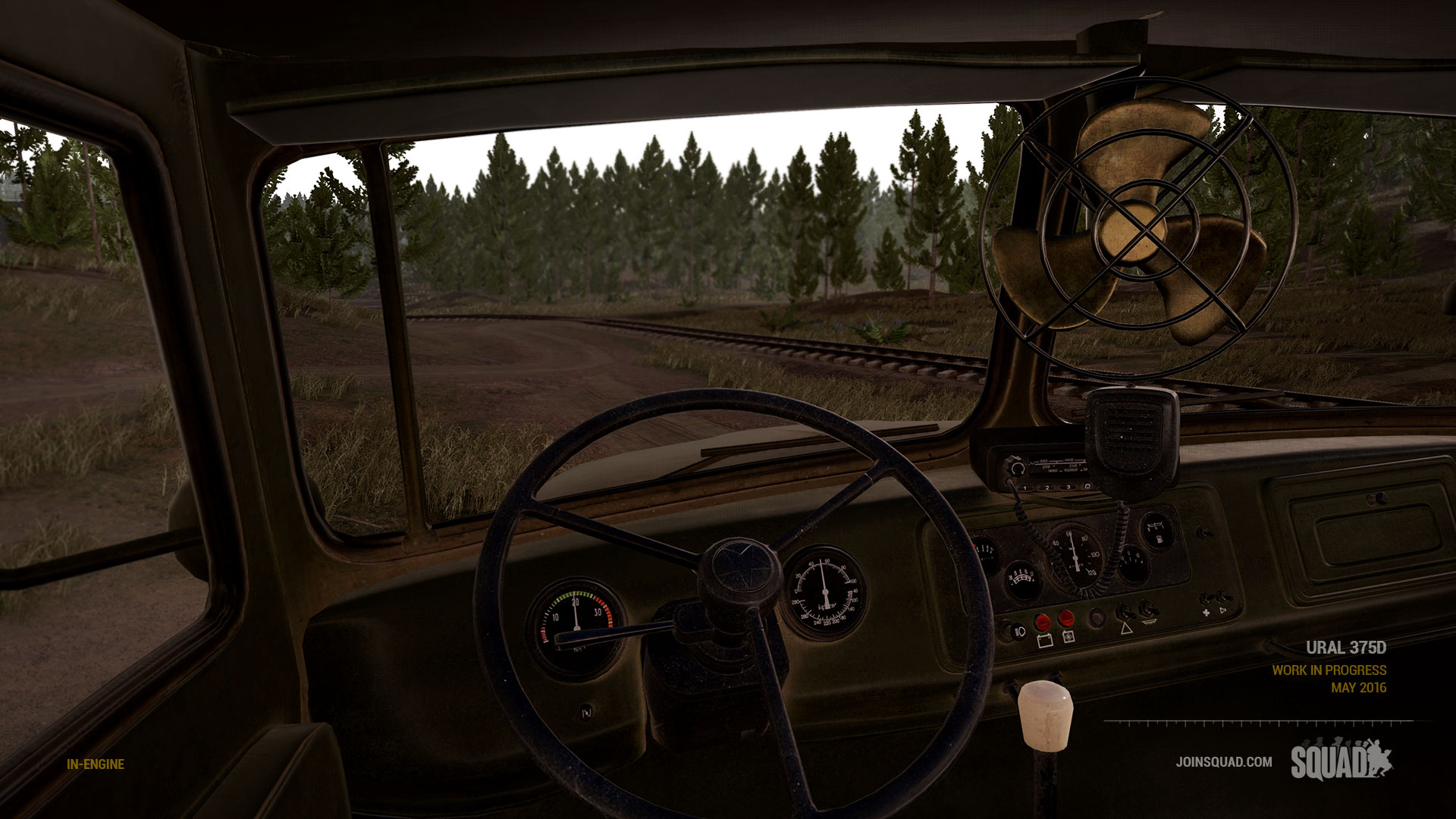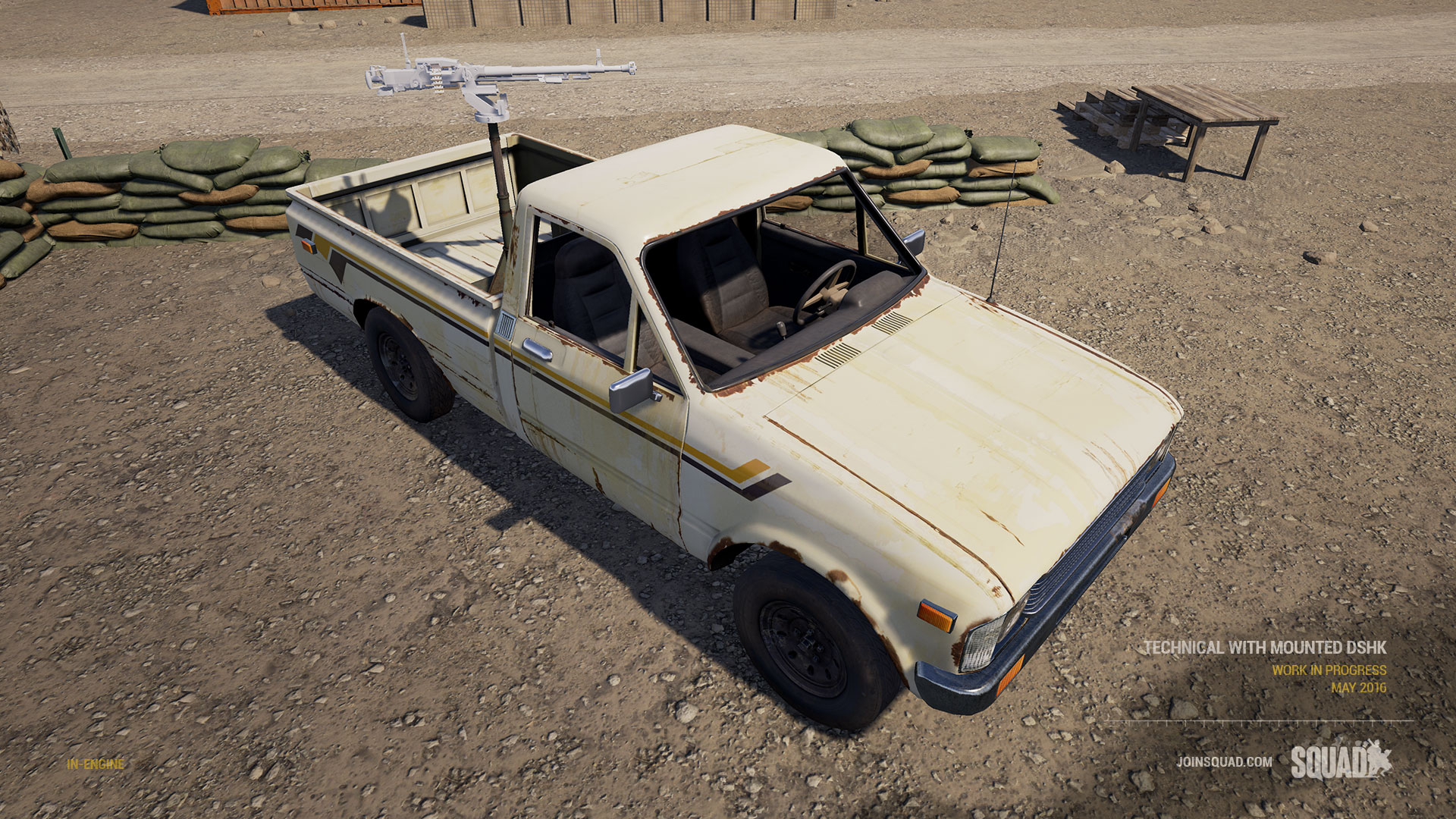 ...​
Project Reality: WW2 Beta revival - hosted by BASED

​
With this announcement, BASED is planning to revive the WW2 extension for Project Reality.
It will be hosted once a month.
Servers:
The event will be hosted on one server. We will start with BASED EU and then we will alternate between BASED NA and BASED EU every month.
Server will be online from Saturday 21st to Sunday 22nd. On the EU server.
Installation:
If you have lost your installation of PR:WW2, don't worry you can download it from here:
BASED EU
:
http://eu.alwaysbased.com/pr_ww2_0.2.0.0_full.iso
(Western Europe)
You can find the installation guide
here.
Feedback:
As always we encourage you to supply the PR:WW2 devs with the needed feedback of the mod. You can give feedback to the devs from
here.
Maps:
We will rotate between the following maps.
OMAHA BEACH​
​
MERVILLE​
...
Another map update for v1.4; this time Wanda Shan received some much needed adjustments.
Firstly, to address the issue of rubber banding/server lag the forest areas now use Saaremaa cluster trees, reducing the total number of trees that need to be loaded from ~45 000 to below 20 000, bringing it in line with other forest-heavy maps. Hopefully this will greatly reduce the lag experienced on this map.
Secondly, an overall cosmetic update to the map has been made.
Click on the image to view full size. You can view full album here.
​
Gameplay has also been changed with new gamemode layers, flag layouts and asset loadouts.
After going through
past feedback
and with new
tank armor changes
in store for v1.4, AAS Standard layout has been changed to the rather mirrored but balanced asset loadout featuring ZSL-92 APC, Type 86 IFV, Z-9 light transport helicopter and Mi-17 medium transport helicopter on Chinese side while German...

Spring would not be spring without Squad.​
Hi Squaddies,
April has come and gone, time to update you good people in the Squad-space about whats been happening behind the scenes! For those still unfamiliar with Squads Monthly Recaps, they are a way for the developers to bundle up the major developments that have happened throughout the month and show them off to YOU, the faithful Squaddie.
Systems

Emplacements​
HEAPS of progress has been done on Weapon Emplacements over the past month. Building on the gigantic strides we made in networking with Netmove, the first of a larger system in emplacement deployables is nearly ready to go and we are aiming to release this in the next major version.
​
At the moment the final hurdle is bug-fixing and polish with the prototype M2A1 Browning HMG emplacement, but once the pipeline is established, we can iterate very quickly on this new feature and put out more emplacements suitable to the different factions. Another big plus from this is that a lot of the artistic and programming hurdles overcome in getting this system together are ones that we would also encounter when dealing with vehicles. Two birds one stone.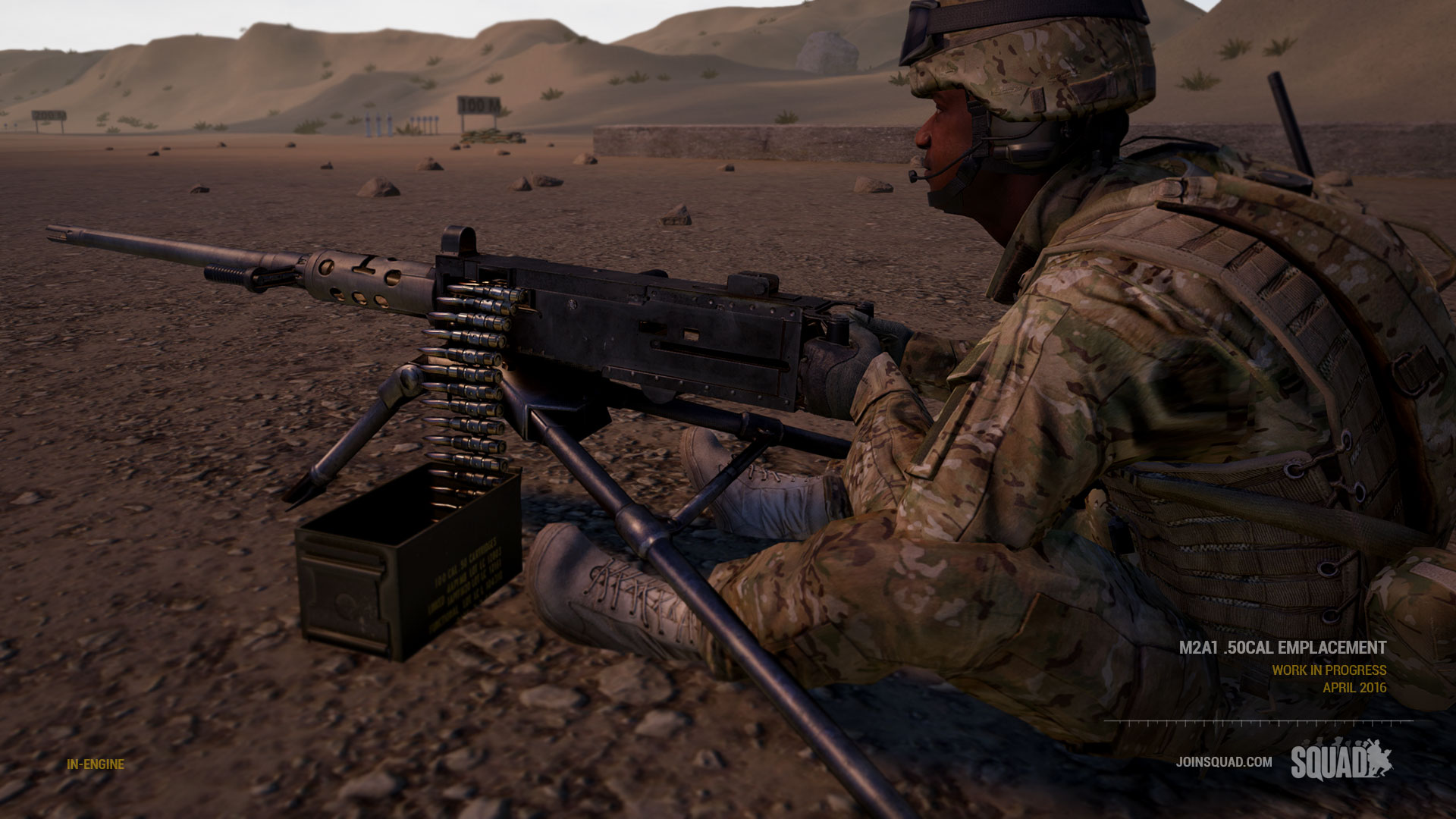 ...​
​
Hi guys,
First of all, I would like to announce that I'm officially part of the PR DEV team now! Really excited to keep working on new projects and help out the team.
So back to the actual blog, this new turret was issued to me for a brand new texture. However, we would still use the chassis of the vanilla T72 (less work) which still needed an update in texture aswell because of the ERA blocks on the T72B and to match the quality of the new turret.
It's not decided yet on which map the desert version will be used, but it is certain that you will see the woodland version on
Assault on Grozny
in the next update. I hope you like them! :grin:
Modeled by:
77SiCaRiO77
&
[R-DEV]ddeo
T72b - Desert
T72b - Woodland
​
Thanks for watching and till the next time!
MasterX out.
Continue reading...

BEHOLD!​
Since Squad Developers will need a lot more time to release Linux Server files, we have set up a Windows VM in order to run a server.
We will hold a stress test at Sunday, 24th 20:00 PRT!
Anyone interested can join. If you want to volunteer for an Admin position, pm
@Clund
or
@Thenis
.​
BASED Sysadmins
@2. Clan Member
@2. Clan Leader
@2. Clan Representative
War of the Factions - Karez Offensive - 09-04-2016
Dutch victory
​
When?
: 9th of April 2016 at 20:00 PRT
What?:
War of the Factions event
Sign ups?: Closed
Team one: United Kingdom Commanded by
@Behr
Team two: The Netherlands Commanded by
@Fnixer
​
BASED is very pleased to announce the hosting of BASED's first real event, an event that may sound familiar for a lot of players: War of the Factions.
This fierce battle between 2 completely different factions will take place on the 3rd of April 2016 and will be hosted on BASED EU and organised by 2 experienced commanders:
@Fnixer
and
@Behr
.
But first, a short introduction or dusting off to the concept of what War of the Factions is.

War of the Factions is what exactly?
War of the Factions was originally founded back in 2014 as a project made and thought of by
@Wicca
(who you may vaguely remember
). As a PR vet that had been playing for over a decade he thought of a concept where every battle can be fought completely differently with different assets and factions together on the same map every time.
How does it work?
Every team is assigned a commander who will chose his faction and then purchase his assets. These are then placed on the map by our scripters. Every team gets 1200 tickets to spend on assets. The price completely depends on what kind of...