BASED Community
While v1.3.5 was a successful release, it's time to fix some of the first issues with the v1.3.6 hotfix!
​
Thanks to all the feedback and bugreports we have prepared a first update to fix some issues. Without all the feedback we could not keep improving every release so keep posting in our
feedback
and
bug
forum sections.
Do note that we plan another patch later this week to fix remaining issues. So don't be alarmed if something isn't fixed or tweaked yet. Certain issues take time to repair and changes need to be tested by our testing team. Especially some bigger issues with lots of feedback.
This update is now being provided to servers to prepare their services. Clients will be able to download within the next hour through the PR Launcher as usual.
PR:BF2 v1.3.6.0 Changelog
(2015/November/03)
-----------------------
GENERAL:
Fixed one frequent python related server crash.
Fixed server crash related to placing deployables.
BINARIES:
Fixed PR launcher related CTD that crashed certain players during gameplay.
FACTIONS:
Fixed crashes on FSA maps.
KITS:
Fixed dying too soon when picking up enemy kits.
Fixed spotter kit missing for unscoped Russians.
STATICS:
Fixed L-shape apartment building...

The award-winning Project Reality Team is proud to announce the official release of Project Reality: BF2 v1.3.5!
​
First of all, a big thank you to our
PR Community
for being with us over all these years! You are the heart and soul of Project Reality. Your support is what keeps us going! Today we launch our 36th major update:
Project Reality:BF2 v1.3.5
In PR:BF2 v1.3.5 we introduce brand new vehicles, weapons, three new levels plus a full rework of an existing one, balance adjustments across all AAS map layers and many other new features and tweaks. The main focus remains just as last release on bug fixes and performance improvements.
For those still waiting on our major content updates, don't worry, work on those continues! The Falklands, PR:WWII and multiple community factions along side many additions to our current factions and levels are getting closer to being ready for release. More info will follow soon, but now it's update time!
Trailer
Enjoy the official Project Reality: BF2 v1.3.5 release trailer here while you download the new release:
​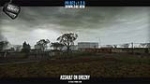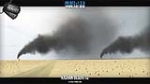 ...
PR:BF2 v1.3.5 contains 47 maps. 3 of them are new in this version, and 43 of them have Co-Op layers supporting AI. There are 358 individual map variations across 6(AAS,INS,CNC,VW,Skirmish,Co-Op) game modes, featuring 19 factions from around the world. But most importantly, 4663 ladders.
This new updated Map Gallery does not only feature the most up-to-date map overviews, but also supports new features. As such you will be able to see a list of assets used on the maps together with their respective spawn times. There is also a new search bar making it easier to find the map you are looking for.
Enough statistics and talking, you want to see all the new pictures and information! So here is the link:

Project Reality: BF2 Map Gallery​
When you open a map you will find two buttons with different functions:
Shows the map overview image with the minimap and Combat Zone information.
Allows you to change layer.
This new map gallery was made by
[R-CON]UTurista
. Who also made
the PRSPY application for Android devices
. This application also features the asset lists and spawn timers.
Continue reading...
After half a year since our last release, it's finally time for the next version of Project Reality: BF2 - v1.3.5!
​
This update brings several new features, 3 brand new maps, various new and updated content and countless improvements, bug fixes and tweaks across all areas of the game. To get some more information read the release announcement
here
.
We plan to release PR:BF2 v1.3.5 this weekend, but unforeseen complications could delay it further. Stay tuned to our
forum
for more information, media, and of course the release. The wait is almost over!
PR:BF2 v1.3.5.0 Changelog
(2015/November/X)
-----------------------
KEY FEATURES:
Added deviation indicator to HUD.
Added grenade types: M26A2 Impact (IDF), RGO Impact (RU), RGD-5 (RU).
Added several RPG-7 and RPG-7v2 warheads.
Added TPz Fuchs 1A8 APC (GER).
Added Boragh APC (MEC).
Added MIG-21 Jet (RU).
Added Assault on Grozny map (2 km) (RU vs MIL) (AAS, Skirmish, Insurgency, COOP) .
Added Operation Soul Rebel map (4km) (RU vs GB) (AAS, Skirmish, VW).
Added Ulyanovsk map (2km) (RU vs GER) (AAS, Skirmish).
Updated Kashan Desert with a full rework (4km) (USMC/CF vs MEC) (AAS, Skirmish, VW, CNC).
Updated all AAS layers with an improved win-lose balance.
Updated all 128 layers to be...
This has been very overdue for PR but finally in v1.3.5 we now have a lot more verity of RPG-7 Warheads to play with!
Before I begin I would like to note that not all the warheads I showed in the
Guess the RPG-7 Warheads Blog
are in v1.3.5 and as such, are not featured here. They will be coming in a later PR release and we will be posting information about them then. But for now we will just be talking about the RPG-7 Warheads being featured in v1.3.5
Warhead Weight Classes
In PR v1.3.5 we now have
three weight classes
for our RPG-7 Warheads;
Light
,
Medium
and
Heavy
. When it comes to aiming these different types of warhead with iron sights the ranging will be done automatically for each warheads weight with the ranging menu BUT, when aiming with the PGO-7 optical sight on the RPG-7V2, you will need to know which weight class your warhead is in order to range it properly with the sights reticle.
​
BOOM
and we're online!
We're happy to announce that we're finally able to introduce our new website for our brand new community.
Who are we?
Easy, we are BASED. BASED has its foundation built around two principles:
Have the highest quality of game play and servers possible.
Have an inviting and friendly community consisting of numerous units, clans, and affiliates from every corner of the globe.
We pride ourselves in our capacity to provide a well balanced, engaging, and (most importantly) fun atmosphere for users of all skill levels. Our diverse staff has been involved in the operation of various game servers (most notably Project Reality) for several years, and aims to take the experiences and principals we have accumulated to provide servers of the highest quality.

What's to come and what's already here
In our present state, BASED has a functioning forum and teamspeak (with addresses found below) with short term ambitions including the establishment of a Project Reality server in the U.S., with future plans to expand into Europe. We will set up guidelines and rules in the coming weeks for this community to be ran on. We aim to deliver a quality gaming experience and will continue to expand and explore new games and ideas long into the future. This is only just the beginning.
Servers and website:
During the past few weeks a small, but very dedicated team...
The feared forum rules are now published. We found the most basic rules needed and thats what we have here. Feel free to call me a control freak or discuss the rules if there is anything you find unreasonable.
If you dare
You can find them in the tab above

​
We are happy to finally show you more information about our next release:
v1.3.5
. When we decided that with v1.3 we would bring a bigger focus on fixes and providing a smoother gameplay, we meant it. We have continued this trend with our recent development and have worked towards another release with a large amount of fixes, balancing, and new features that will make the Project Reality experience much better.
But that's not all of course! PR:BF2's v1.3.5 update will feature, in addition to the
Kashan Desert remake
,
3 brand new maps
! Apart from that, there will be many other new features and changes, some of which you have already seen in other blogs and highlights, such as the new
Russian grenades
,
RPG-7 series
,
parachute model and mechanics
, and the
German TPz Fuchs
. For the full change-log, you will have to wait until we get closer to release, which won't be much longer. We are currently finishing up by fixing the last issues and...