BASED Community
​
This update brings an urgent fix with it in time for the PRT battle this weekend. Also brings with it the remaining fixes to some reported issues in our
feedback
and
bug
forums sections so far. Given we were already working on v1.4 this update includes some already done features and fixes of v1.4. Please continue to provide us with bug reports and feedback for future updates!
The mapgallery has also received another update after some community feedback with a better interface and link-able pages! You can find it
here
.
This update is now being provided to servers owners to prepare their services. Clients will be able to download within the next hour through the PR Launcher as usual.
PR:BF2 v1.3.8.0 Changelog
(2015/November/14)
-----------------------
GENERAL:
Removed ability to switch teams while inside vehicles as it could cause a server crash.
STATICS:
Fixed being able to rope in and exploit the middle eastern corner building
Fixed being able to walk through certain walls in H-Shape building.
FACTIONS:
Updated Hamas soldier and kit textures.
VEHICLES:
Updated Malyutka firing delay to 0.6 seconds.
Fixed Puma amd Bradley ATGM getting missaligned.
Fixed ZSL-92B...
Today is the anniversary commemorating the ending of World War I in 11 November 1918. It is also one of most important holidays for Polish people - National Independence Day, Poland finally became independent after 123 years of annexation.
Following our
development update from last year
we are eager to show more assets of faction, which hopefully You will be able to play in less time than it took us to prepare content for this highlight update. Every weapon and every vehicle for Polish faction is currently in game. By the end of month completly new "kitgeometry" for each class will join the party, today we are showing small cut of it. Everything You see below is still work in progress.
Honker 2000
Light transport jeep which can hold up to 8 soldiers and ammo crate. This newer version of the standard Honker 2324 is ideal for fast transport. Construction of this vehicle has been modernized over the years since its production started in 1988. Currently the Polish Army owns nearly 2000 of these vehicles and is searching for a replacement.
Honker Skorpion-3
Light patrol...
​
This update brings the remaining fixes to reported issues and problems in our
feedback
and
bug
forums sections. This is the last planned patch for now so unless anything important is reported or found in the next few days we will now start working towards our next major release. Continue to post bugs and feedback in the forums so we can look at them for v1.4!
This update is now being provided to servers owners to prepare their services. Clients will be able to download within the next hour through the PR Launcher as usual.
PR:BF2 v1.3.7.0 Changelog
(2015/November/8)
-----------------------
STATICS:
Fixed big jungle trees being exploitable when badly placed.
Fixed bad occlusion mesh on government office building.
WEAPONS:
Updated textures of RPG warheads to better represent r/l materials.
Fixed multiple issues with stationary Phalanx AA.
Fixed M14 EBR and MK 12 having deviation issues.
Fixed unguided AT weapons effects not being synchronized across clients.
SOUNDS:
VEHICLES:
Added missing horn to fake bombtrucks.
Fixed bugged flight physics of Gazelle helicopter.
Fixed impact sounds missing when firing HE tank shell.
Fixed BMP2-M and Puma ATGM getting misaligned from turret.
Removed...
While v1.3.5 was a successful release, it's time to fix some of the first issues with the v1.3.6 hotfix!
​
Thanks to all the feedback and bugreports we have prepared a first update to fix some issues. Without all the feedback we could not keep improving every release so keep posting in our
feedback
and
bug
forum sections.
Do note that we plan another patch later this week to fix remaining issues. So don't be alarmed if something isn't fixed or tweaked yet. Certain issues take time to repair and changes need to be tested by our testing team. Especially some bigger issues with lots of feedback.
This update is now being provided to servers to prepare their services. Clients will be able to download within the next hour through the PR Launcher as usual.
PR:BF2 v1.3.6.0 Changelog
(2015/November/03)
-----------------------
GENERAL:
Fixed one frequent python related server crash.
Fixed server crash related to placing deployables.
BINARIES:
Fixed PR launcher related CTD that crashed certain players during gameplay.
FACTIONS:
Fixed crashes on FSA maps.
KITS:
Fixed dying too soon when picking up enemy kits.
Fixed spotter kit missing for unscoped Russians.
STATICS:
Fixed L-shape apartment building...

The award-winning Project Reality Team is proud to announce the official release of Project Reality: BF2 v1.3.5!
​
First of all, a big thank you to our
PR Community
for being with us over all these years! You are the heart and soul of Project Reality. Your support is what keeps us going! Today we launch our 36th major update:
Project Reality:BF2 v1.3.5
In PR:BF2 v1.3.5 we introduce brand new vehicles, weapons, three new levels plus a full rework of an existing one, balance adjustments across all AAS map layers and many other new features and tweaks. The main focus remains just as last release on bug fixes and performance improvements.
For those still waiting on our major content updates, don't worry, work on those continues! The Falklands, PR:WWII and multiple community factions along side many additions to our current factions and levels are getting closer to being ready for release. More info will follow soon, but now it's update time!
Trailer
Enjoy the official Project Reality: BF2 v1.3.5 release trailer here while you download the new release:
​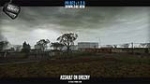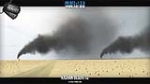 ...
PR:BF2 v1.3.5 contains 47 maps. 3 of them are new in this version, and 43 of them have Co-Op layers supporting AI. There are 358 individual map variations across 6(AAS,INS,CNC,VW,Skirmish,Co-Op) game modes, featuring 19 factions from around the world. But most importantly, 4663 ladders.
This new updated Map Gallery does not only feature the most up-to-date map overviews, but also supports new features. As such you will be able to see a list of assets used on the maps together with their respective spawn times. There is also a new search bar making it easier to find the map you are looking for.
Enough statistics and talking, you want to see all the new pictures and information! So here is the link:

Project Reality: BF2 Map Gallery​
When you open a map you will find two buttons with different functions:
Shows the map overview image with the minimap and Combat Zone information.
Allows you to change layer.
This new map gallery was made by
[R-CON]UTurista
. Who also made
the PRSPY application for Android devices
. This application also features the asset lists and spawn timers.
Continue reading...
After half a year since our last release, it's finally time for the next version of Project Reality: BF2 - v1.3.5!
​
This update brings several new features, 3 brand new maps, various new and updated content and countless improvements, bug fixes and tweaks across all areas of the game. To get some more information read the release announcement
here
.
We plan to release PR:BF2 v1.3.5 this weekend, but unforeseen complications could delay it further. Stay tuned to our
forum
for more information, media, and of course the release. The wait is almost over!
PR:BF2 v1.3.5.0 Changelog
(2015/November/X)
-----------------------
KEY FEATURES:
Added deviation indicator to HUD.
Added grenade types: M26A2 Impact (IDF), RGO Impact (RU), RGD-5 (RU).
Added several RPG-7 and RPG-7v2 warheads.
Added TPz Fuchs 1A8 APC (GER).
Added Boragh APC (MEC).
Added MIG-21 Jet (RU).
Added Assault on Grozny map (2 km) (RU vs MIL) (AAS, Skirmish, Insurgency, COOP) .
Added Operation Soul Rebel map (4km) (RU vs GB) (AAS, Skirmish, VW).
Added Ulyanovsk map (2km) (RU vs GER) (AAS, Skirmish).
Updated Kashan Desert with a full rework (4km) (USMC/CF vs MEC) (AAS, Skirmish, VW, CNC).
Updated all AAS layers with an improved win-lose balance.
Updated all 128 layers to be...
This has been very overdue for PR but finally in v1.3.5 we now have a lot more verity of RPG-7 Warheads to play with!
Before I begin I would like to note that not all the warheads I showed in the
Guess the RPG-7 Warheads Blog
are in v1.3.5 and as such, are not featured here. They will be coming in a later PR release and we will be posting information about them then. But for now we will just be talking about the RPG-7 Warheads being featured in v1.3.5
Warhead Weight Classes
In PR v1.3.5 we now have
three weight classes
for our RPG-7 Warheads;
Light
,
Medium
and
Heavy
. When it comes to aiming these different types of warhead with iron sights the ranging will be done automatically for each warheads weight with the ranging menu BUT, when aiming with the PGO-7 optical sight on the RPG-7V2, you will need to know which weight class your warhead is in order to range it properly with the sights reticle.