This site uses cookies. By continuing to use this site, you are agreeing to our use of cookies.

Learn More.
BASED Community
[R-COM]Arc_Shielder
has an announcement for you:
​
PR:WW2 is happy to announce that a Beta release will take place sometime in the following days. Enjoy the trailer of what there is to come and please be patient as it will take more time than expected to iron some things out.

Have a jolly good one!
​


We would like to invite you to the official map test of
[R-CON]derg
's 'Operation Bobcat' and
[R-CON]Zeno
's 'Operation Steelviper' hosted by [NEW] Era Warfare this sunday at 1600PRT.

'Operation Bobcat' is based on the pacific island of Bora Bora. The 4km map currently features AAS with USMC vs. PLA. The assets vary between the different layouts and range from only trans choppers and boats, over APC's and IFV's to close air support jets.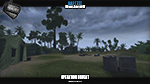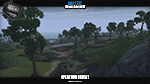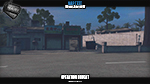 ...​

​
BASED is proud to announce its new EU server!
Almost 2 months ago we set up our community with the goal
of providing
high quality game play both in North America and Europe. The clan reps decided to get the NA server up first; and after a very successful launch it has become one of the most popular Project Reality servers in NA. We would like to thank everyone who made this possible.
Give us EU!
"Give us EU!" We've been hearing this constantly since BASED launched. I'm proud
to
announce our brand new server on the other side of the Atlantic. The BASED EU server will be hosted in Amsterdam, with the hopes that it will provide the best connection for our European members. Administrated by the same admin team you all know and love, BASED | Teamwork | EU will hopefully be a new powerhouse in PR.
Donations and Payment
First of all, we can't thank you enough for the support you have shown us in our infancy. A special shout out to the people who donated and made the NA and EU servers possible. Without your donations and continuing support, BASED would not be able to live on. Thank you all so much!
Secondly, with the opening of an additional server we have raised the monthly donation goal to $200. We have easily reached this goal the past few months, so we are hoping we can keep up the same numbers. Of course, this is not possible without your help! The total server cost is $180 per month,...
What? Another month!?

​
We can't believe it but it's nearing the release of Squad on Steam Early Access. Everyone on the team is all hands on deck working away on the Steam release build. As a side note our community continues to grow larger with the 10000 registered forum user mark being broken just a few days ago!
Before we dive in though, we would like to remind you that the end of Pre-Purchasing for Squad is
Midnight PST, November 30th 2015
. This will be your last chance to purchase the game at a discounted rate compared to when we finally launch on Steam Early Access.
A lot of progress has been made since the last time we mentioned Vehicles, namely the basics when it comes to networking, possession, vehicle-borne weapons, movement and engine behavior (such as automatic gear shifting and turning mechanics). In our internal builds they are drive-able and have the bones on which future development and polish like animation coupling, audio cues, and special effects can derive from.
Role Limit Systems
​
We have implemented a system of Kit Role limitations that takes into account how many kits are limited to the entire team (and not just Squads), as well as the range and diversity of...

​
Read about it here!
It has been 14 months since our first public announcement. The effort of 25+ developers, untold gallons of coffee, making thousands of new friends, and putting in tens of thousands of hours of gameplay testing, and were about to make our momentous launch on Steam, this
December 15th, 2015.

The time has come, the Founders have laid claim to their titles, have rolled with us through thick and thin, and now we march out together to bring this to the world.
As of Midnight PST November 30th 2015, we are ending pre-purchasing of Squad. You have between now and the end of the month to pre-purchase the game at the Squad Leader Founder level, which grants you access to the following perks on Steam:
Founder Patch in-game on your soldier (Delivery date TBD)
Founder Tag in the Community Forums
Exclusive Alternate Weapon Skins (AK74 and M4)
Digital copy of the Squad soundtrack
In-game name in Credits
Or at the Rifleman level, for USD 30.00.
We would like to thank every backer and founder that has helped us up to this point, without the financial and moral support of each and every one of you, development would have not been possible.
This next very important step to Steam Early Access launch will rely very heavily on this community to ensure all the newcomers experiences are as great as the ones we have...
​
Another quick update that addresses some of the issues that could not wait for the next big release. We also included some other fixes we had ready.
PR:BF2 v1.3.9.0 Changelog
(2015/November/19)
-----------------------
STATICS:
Fixed Middle Eastern corner building having flipped collision meshes.
VEHICLES:
Fixed Stormer turret.
Fixed F15 pilot not seeing lases.
Fixed Harrier pilot not seeing lases.
Fixed Harrier loosing HUD on maverick when moving it.
Continue reading...
​
We are now looking for a few forum moderators to patrol the forums, like it was Germany in 1940.
All jokes aside, we are looking for 4 people who will be selected for forum moderation which includes daily watching of the forums and making sure the forum rules are obeyed since the sysadmins (Cant be arsed) Got more important things to focus on.
If you feel like you got the time and can take up the role feel free to apply here:
Moderator application
Apps are closed.
Applications will be closed on Saturday.
As previously said 4 people will be selected, 2 from the NA timezone and 2 from the EU timezone.

​
It took us some time but the application forms are up and you can now decide to join BASED!
Who are we?!
Well you might have heard about us already. With a lot of known faces and old time players BASED is a brand new community that wants to refresh PR with well administrated servers and quality gameplay to be precise:
BASED has its foundation built around two principles:
Have the highest quality of game play and servers possible.
Have an inviting and friendly community consisting of numerous units, clans, and affiliates from every corner of the globe.
We pride ourselves in our capacity to provide a well balanced, engaging, and (most importantly) fun atmosphere for users of all skill levels. Our diverse staff has been involved in the operation of various game servers (most notably Project Reality) for several years, and aims to take the experiences and principals we have accumulated to provide servers of the highest quality.
Build on people that have been around:

BASED is build by groups that have been around on Project Reality for ages, lots of the current clans were involved in earlier server administration and maintaining quality on servers that we administrated but also outside.
BASED consists out of units that you need to join to be part of BASED, these units varying from European to North American and Australian are a diverse bunch of people that strive to create the best and most friendly atmosphere to play...