BASED Community

February is the month of love.. for Squad.​
Hi Squaddies,
After a very busy six weeks post EA launch the development team has spent the past month digging into more of our core game systems in an effort to get them closer to our final vision. We will show you some of the progress in this update and also push some of the finished content out with our Alpha v5 update which is going through a hardening phase currently before moving into release candidate testing.
Systems

​
Foliage Bending System​
Our Lead Environment artist and foliage wizard
GhostDance
has been carefully plugging away at our next generation of foliage. Our next iteration will start to integrate vertex pivot bending allowing interaction of players and foliage. As well we will be adding more natural looking procedural wind system. Both of which we have examples of below!
​
UI and Quality of Life Improvements​
Since the last update a lot of effort has been poured into the map, user interface and general quality of life by JrWebster and Motherdear. The ongoing improvements of our user interface systems has allowed the gameplay programmers to focus more on improving the look and feel of some of the core spawn and map features, as well as making the system leaner and easier to implement...
As you may have gathered from the
recent blog
, something has happened to Beirut. No, it isn't being removed as some feared, rather we've given it a makeover.
It began three months ago while discussing Beirut in the team forums. "I'd like to change the sky settings", "Could we edit the factory" and "Could you update the map with your new statics" and gears started turning.
First, the factory area has been changed. A key difference is that it now has two additional exits in form of two broken spots in the fence. This should make it harder to camp the factory.
The industrial warehouse building that had slightly awkward window heights (and lacked LODs) was removed and replaced with similar assets across the map leading to some object placement changes, significantly at factory and railway depot. A few other areas were also changed.
Additionally, as part of "your new statics" the...
Hi everyone. Time for an update on the current situation with the master server.
Firstly, it's back up. You can all go play now! Yay!
But for those still reading, I want to give you all an overview of what happened over the last week, and what's happening in the future, so this doesn't happen again (or so it doesn't happen as bad again). To start with though, I want to apologise to everyone for the downtime. It sucked, and I know how much everyone was wanting to play, but couldn't.
What is this Master Server?
The master server is what controls your online player logins, and the ability to see servers in the ingame server list. This service used to be provided by GameSpy, and many games used this. However, in 2014, GameSpy was
shut down
, and Battlefield 2 became abandonware. To keep PR alive, we
reverse engineered
the original GameSpy master server and launched a replacement service. Also Forgotten Hope 2 was invited to use our master server as well, in the spirit of community relations.
What happened to it?
Last Saturday, the master server was attacked by a DDOS attack. This caused our server provider to null route the IP address running the master server, effectively shutting it down. When the master server is down, no one can play PR online. Also, since
FH2
is...

Release Time!
​
Hi Squaddies,
We're proud to present the newest version of the
Squad Alpha: Version 4.0
.
Contained are a number of major improvements to gameplay but also new content additions in the form of additional equipment for the Russian and Militia factions, As well as expanded playable areas for maps currently in rotation and further performance and balance tweaks. Enjoy the changelog below!
​
Major Changes

Easy Anti-Cheat (EAC)​
Easy Anti-Cheat has been added as a new active anti-cheat protection system.
1P78 Kashtan Rifle Optic​
The Russian faction now have scopes for their weapons! As one of the most requested feature, we are pleased to grant the Russian faction a rifle optic for their primary AK74M and support RPK74M rifles as well as sneaking some goodies for the Militia.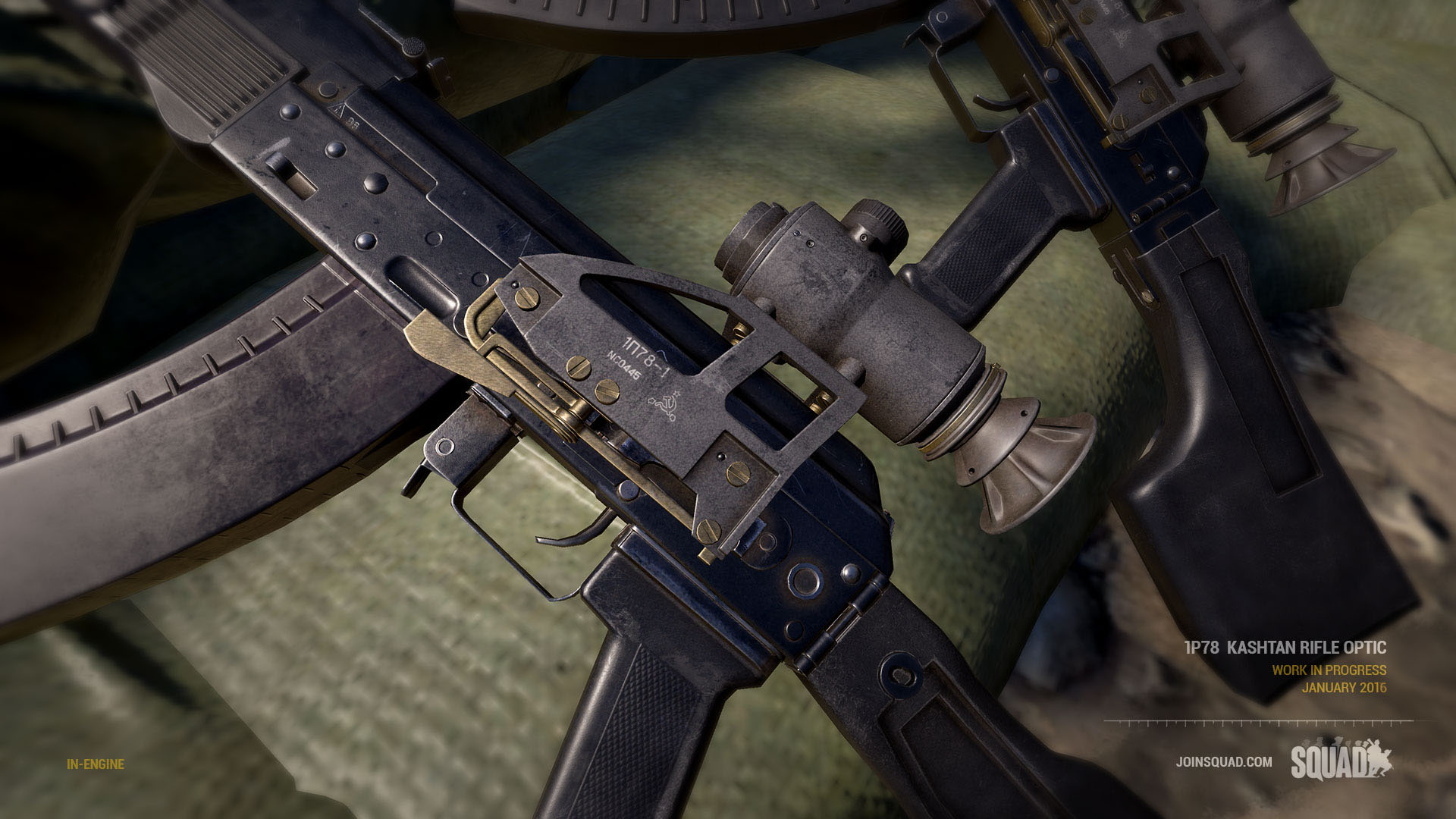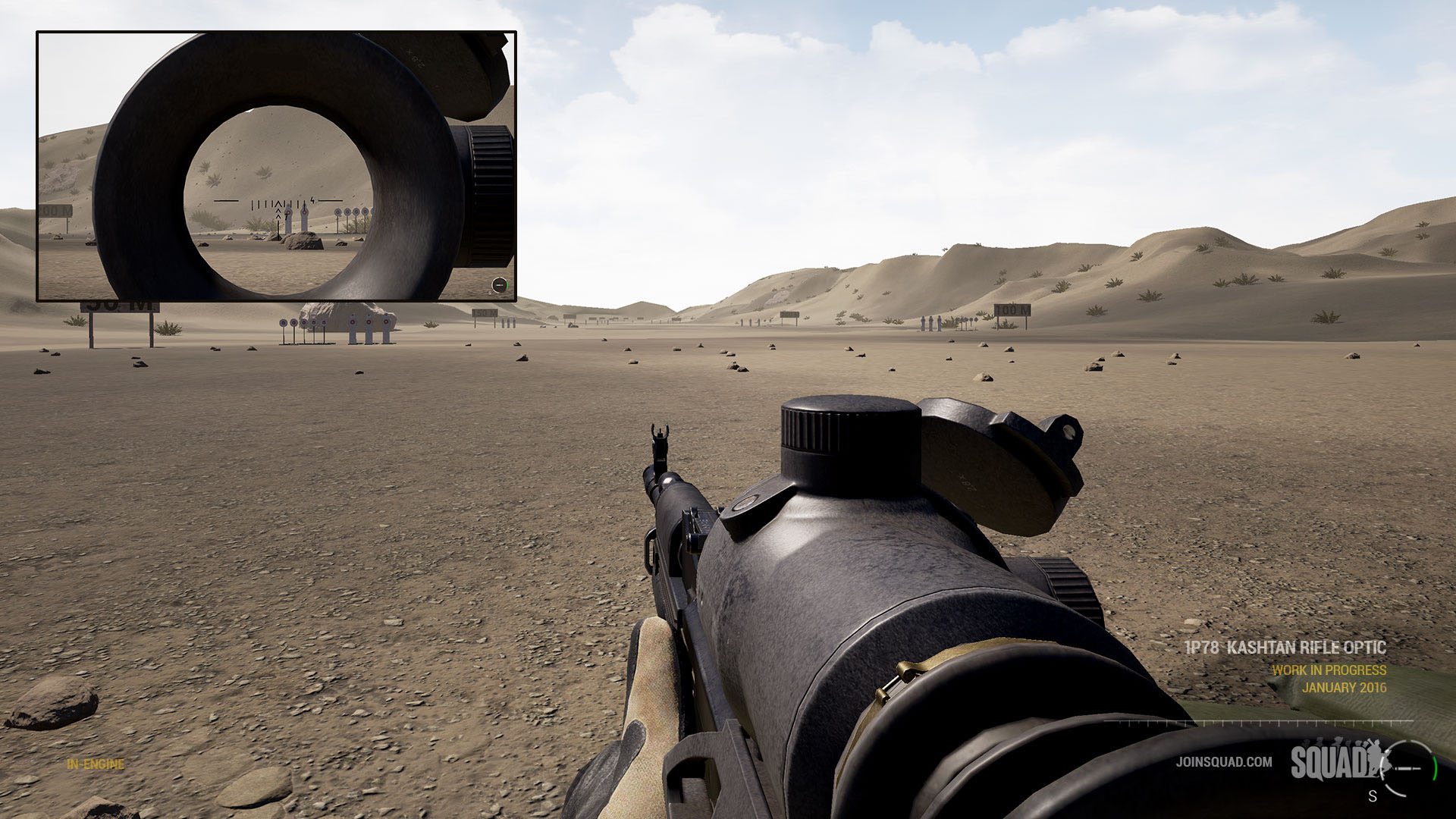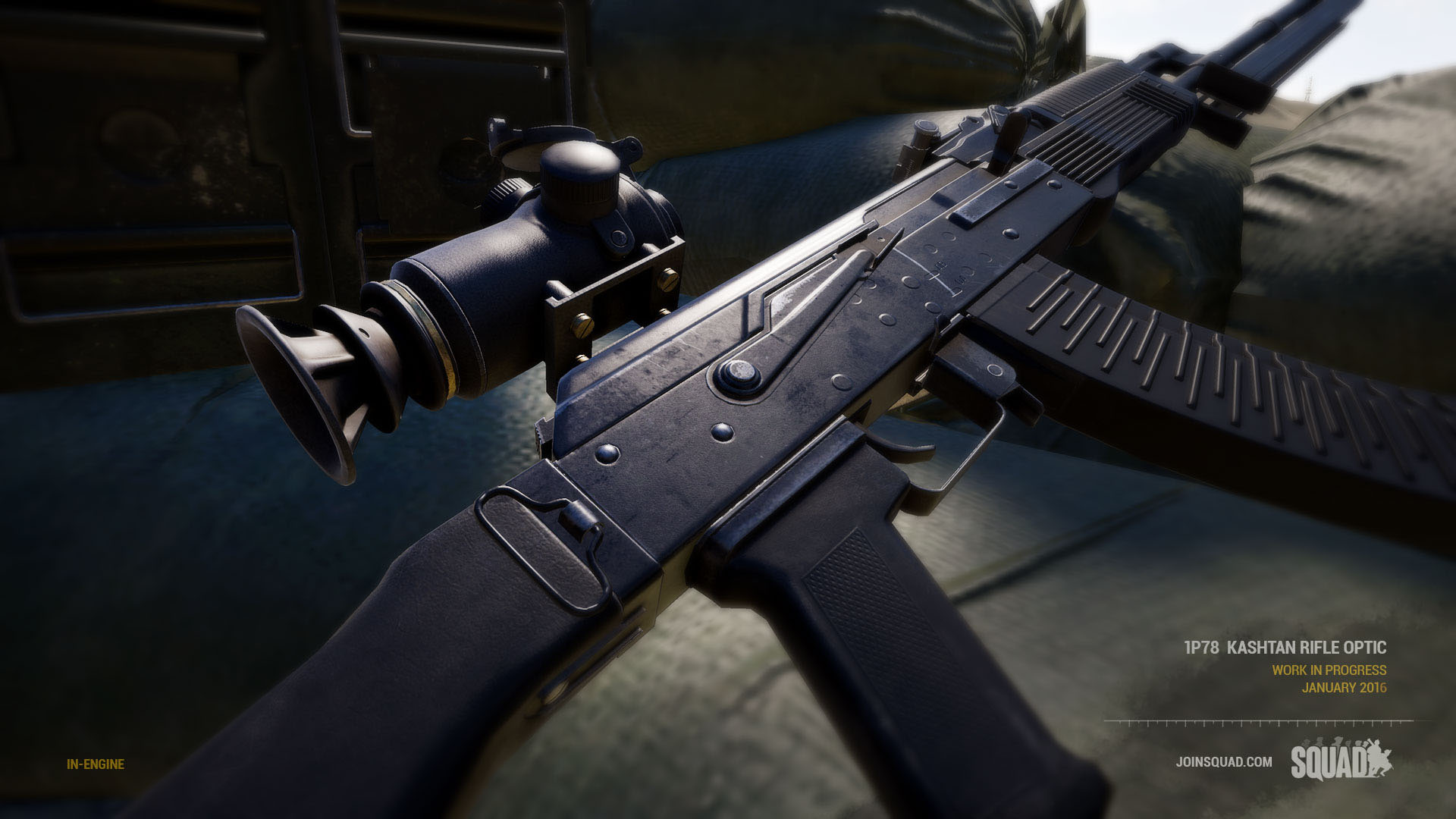 RGD-5 Grenade​
The RGD-5 is a post-WW2 Soviet-era grenade,...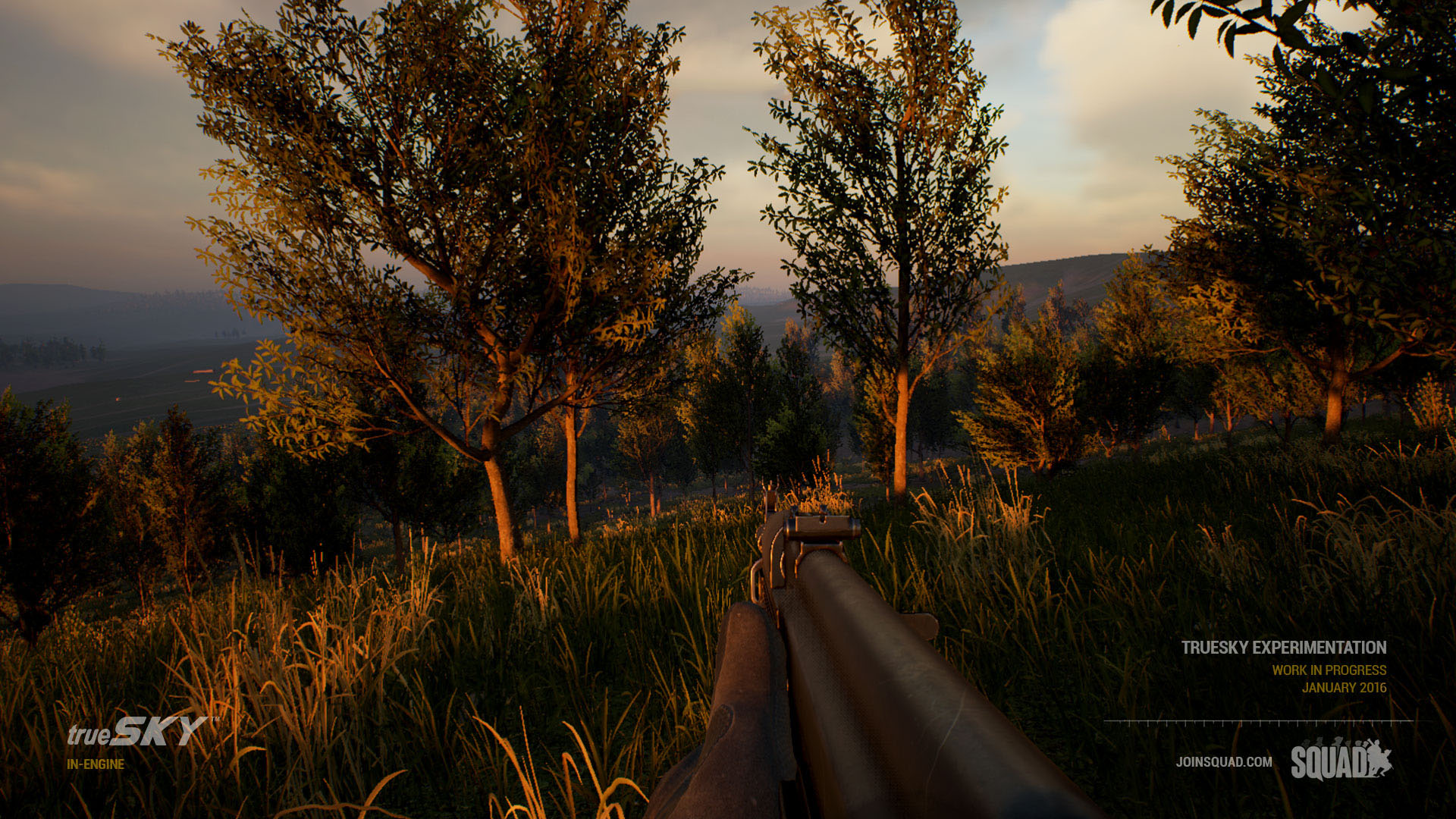 A New Year! It's that time again.
​
Hi Squaddies,
It's the first Monthly Recap of the year! We apologise for not putting one out at the end of last month, but considering it was the Christmas break and we're also coming hot off the heels of our epic Early Access release on Steam, we just didn't have enough goodies stocked up for you all! Anyway, lets get to business.
Art

Effects Update​
Our Lead Effects Artist,
Bruno
, explains the changes behind a number of effects in version 4, in particular the way smoke from smoke grenades behaves and a new approach to depicting muzzle energy.
TrueSky Experiments​
We've been running tests on Truesky for Squad and we're pleased to say that the results have been stunning. We'll let these test screenshots speak for themselves.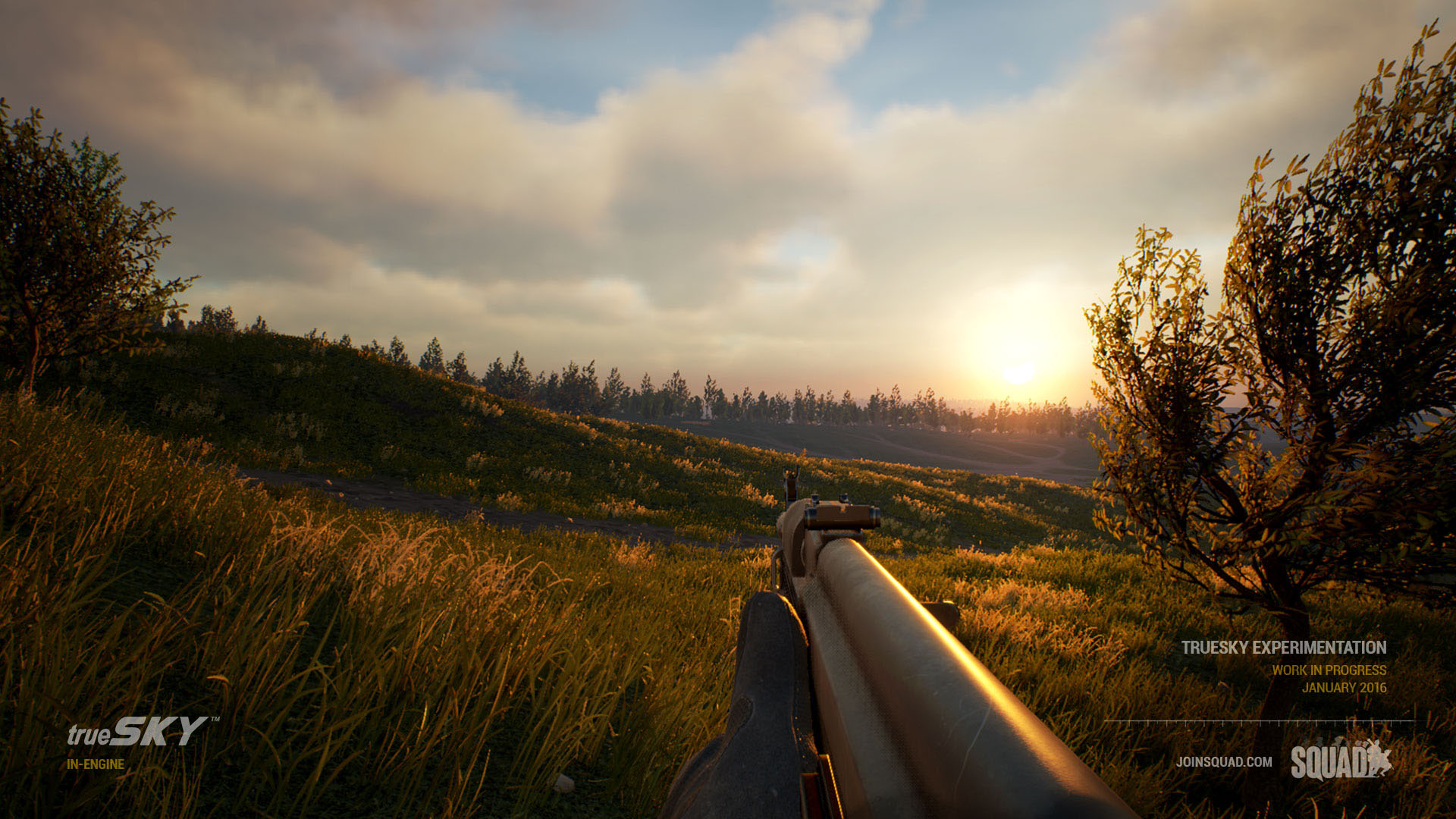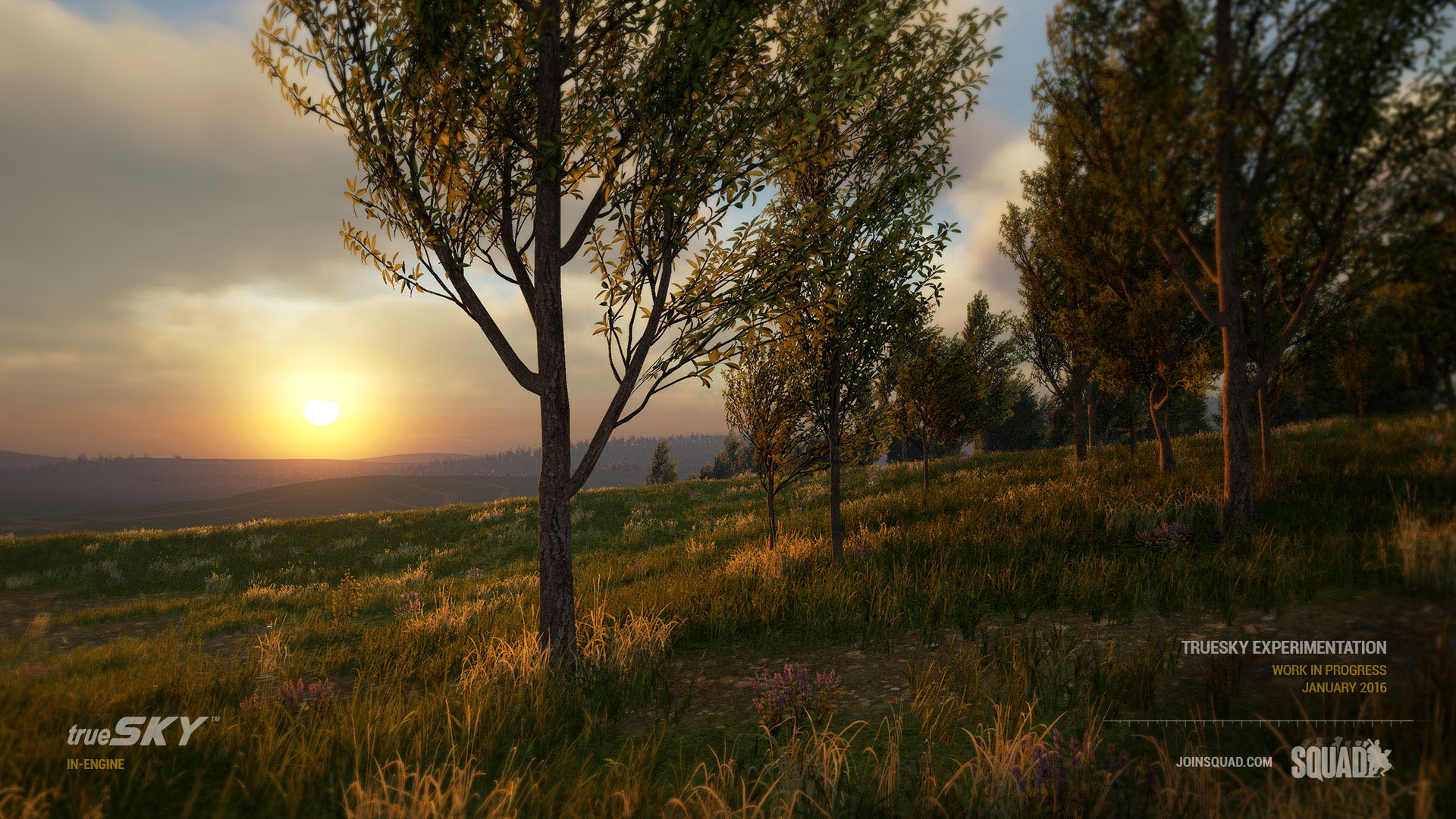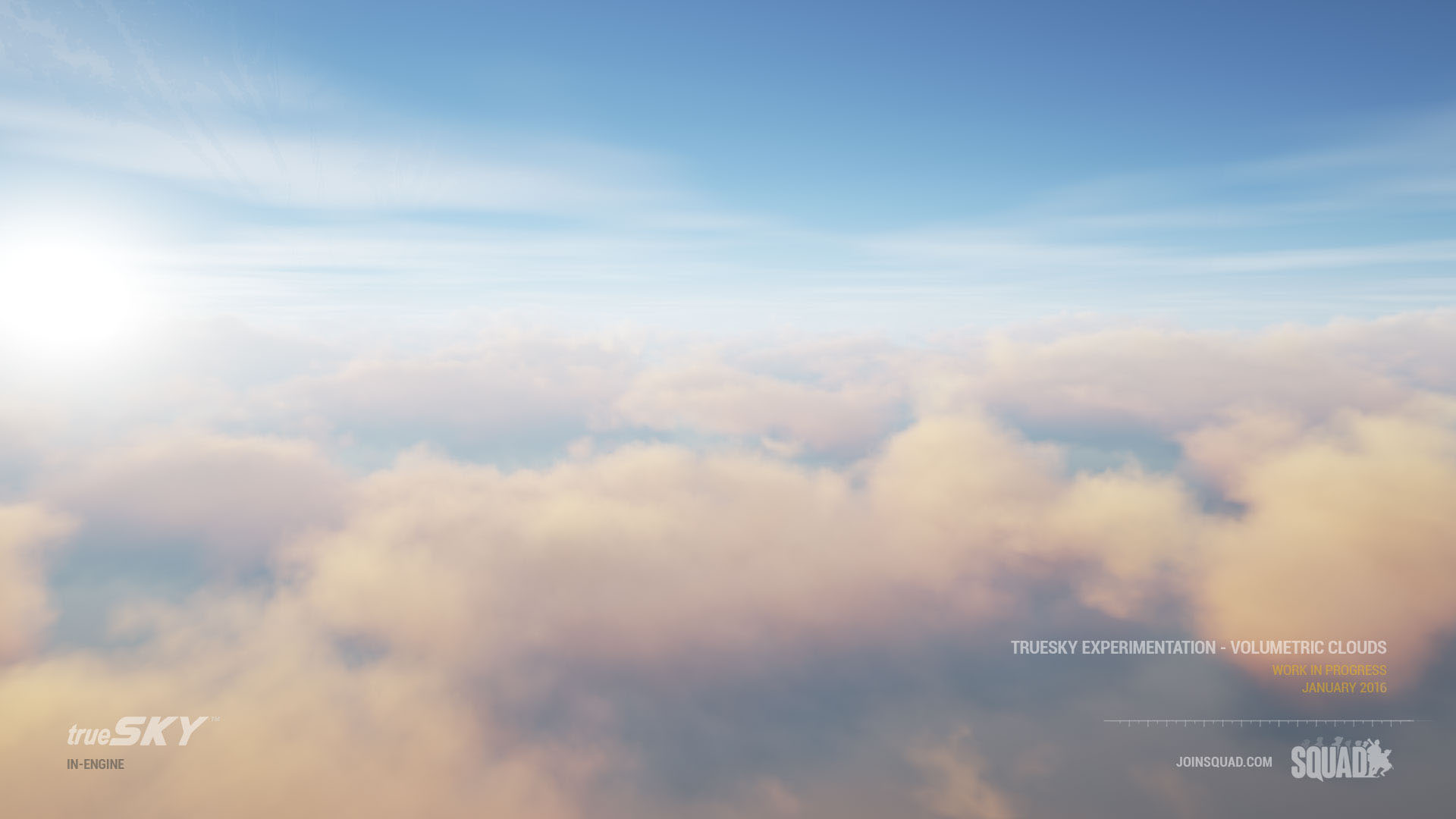 ...
Hi everyone, just a quick update here.
As many of you have found out, the PR Master Server was taken offline a few hours ago.
After discussion with the server provider, service can't be restored until their higher tier support team arrives business hours Monday-Friday.
I'm somewhat disappointed by this news, but I guess that's what happens when you go with a cheap server provider. Unfortunately, I'm not made of money, and I can only afford so much to keep you guys playing. I do what I can, but it's times like this when it's clear it's not enough
So the
current ETA for service to be restored is Monday
sometime, hopefully. Not exactly the news you guys are wanting to hear, I'm sure.
I'm definitely going to be investigating another provider after this incident, as I am quite disappointed in the level of service we're getting. But that isn't going to happen right now. So I guess in the meantime, you will all have to find something else to occupy your time. Perhaps
Squad
?
Also, to pre-empt some questions about donations., unfortunately it won't help in this case, so please save your money. Donations go directly to our web admin, [R-DEV]2Slick4U (who hasn't been around for the last year or so), to pay for the website hosting only. No one else has access to this money. The PR Master Server, and various other critical services, are provided by myself out of my own pocket.
I'm extremely sorry to everyone for this news, but not...
Today we would like to introduce you to a brand new gameplay feature coming in v1.4,

C

ommand to

L

ine-

O

f-

S

ight

Guidance for

S

urface-to-

A

ir

M

issiles

, or

CLOS SAM

s for short.

​

https://www.youtube.com/watch?v=0mW-a6vstsQ

The Definition of

C

ommand to

L

ine-

O

f-

S

ight (CLOS)

is a type of Missile

(or Bomb)

Guidance where a ground station

(or aircraft)

relay signals to a guided missile via radio control

(or possibly through a wire connecting the missile to the launcher)

and tells the missile where to steer in order to intercept its target.

C

ommand to

L

ine-

O

f-

S

ight (CLOS)

Guidance is the oldest and original form of precision guidance for a weapon, first developed and used

(with successes)

during World War II on the

Fritz X Guided Anti-Ship Glide Bomb

and forms of this guidance are still used widely today.

Many of you will be familiar with the

C

ommand to

L

ine-

O

f-

S

ight (CLOS)

Guidance Concept on many of our Guided Anti-Tank Missiles ingame such as the TOW, MILAN, HJ-8, ERYX, etc. But as of yet, none of our

S

urface-to-

A

ir

M

issiles (SAMs)

have had CLOS Guidance ingame, and instead have only used the standard Infrared/Radar Homing Guidance, where you...

Hello Squaddies, new and old!
​
We want to wish everyone a happy holidays and as we say farewell to 2015 there are a number of things we want to announce before the year is out.
Hackers & Anti-Cheat Measures​
This is currently one of our top priorities and at the moment we're working on this issue in earnest. Unfortunately we cannot divulge any more information about this issue but it is a top priority.
General Development
​
Due to this months momentous release on Steam Early Access, a large amount of development time has been focused on the release itself and sending out hot fixes for critical bugs, including performance and general stability. Dont worry though, content-related developments are still continuing in the background but the focus right now is performance and player experience, so well wait for the January re-cap to update you on all the content goodness.
Vehicles
​
We have had a number of updates regarding this highly sought after feature in recent months, but the reality is that they are not in a state where they can be rolled out to the public. Our programmers ran a number of tests on fully populated servers and experienced a lot of rubber-banding due to the vehicles de-syncing. This is a side effect of physics and replication on the servers not performing as intended.
Unfortunately this is...